THE NEXT WAVE OF EDUCATION
Relevant | Dynamic | Collaborative
We exist to transform education to build communities of young people empowered with human creativity, intelligence and empathy.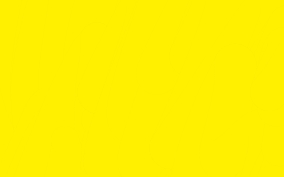 Our Mission:
Empower 500 young people through our workshops by 2021 (50% of whom come from disadvantaged backgrounds)

Share the stories of 100 changemakers by 2021
Support the implementation of 50 youth led social impact initiatives by 2021
How?
1) Unexpected Stories
2) Skills That Make Us 'Uniquely Human'
3) Community Driven
4) Conscious Learning
5) A Platform for Youth-led Change
As a startup driven by solving problems for real people, our impact is how we measure our success. We are constantly striving to provide as much value as possible, to as many people as possible.
2019 goals:
50+
Stories of changemakers shared
We aim to break down preconceptions of who young people can relate to and show the value of human connection. We will be sharing stories through the podcast and events.
10+
Events held
Our events aim to help young people navigate the world with more confidence by developing skills that make us uniquely human through storytelling and creative workshopping. Our events also showcase some incredible local venues and businesses.
500+
People impacted
Through our events and podcasts, we want to ensure our work creates meaningful impact for as many young people as possible. The goals is to ensure half the people we impact through workshops are from disadvantaged backgrounds
Our Events
Our events have been ideated in collaboration with leading individuals and teams like Uber. They are designed to help bridge the gap between formal education and real life success through:
1) Unexpected stories from leaders, innovators, artists, activists, entrepreneurs and everything in between. Speaking about some of their biggest lessons and decisions in life from a young age.
2) Workshopping skills that make us uniquely human in a practical way. The workshops are delivered by young people who are passionate about what we do!
3) Fostering meaningful relationships between students and our storytellers.
4) Showcasing incredible local venues and food vendors. Ensuring that dynamic experiences stimulate community building.
5) Post-event mentoring sessions allow the learning to extend beyond individual workshops. While also personalising the content to suit individual circumstances.
6) Promoting conscious learning by ensuring paid workshops carry a social impact.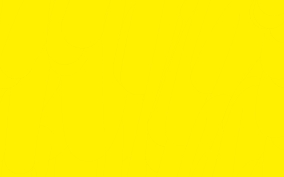 "IF YOU GET THE ENVIRONMENT RIGHT, EVERY SINGLE ONE OF US HAS THE CAPACITY TO DO REMARKABLE THINGS "
Integrity, honesty, transparency and compassion are the values we believe should drive future generations so that every young person has the opportunity to reach their full potential.
We want to foster a community of young people who care about the world around us, and want to make a difference. We envision this collective of youth around the world being a catalyst in solving some of the worlds biggest issues, but we need the biggest and most diverse community of passionate people to do so. Whether you're a young person passionate about making a difference, whether you simply want to be part of a great community, or you want to pay it forward by helping future generations thrive in life, we would love to hear from you.
"If you can change a classroom, you can change a community, and if you change enough communities you can change the world."
- Erin Gruwell, Founder of the Freedom Writers Foundation
Volunteer opportunities
Get involved with opportunities on our core team, as a facilitator for events or any other opportunities that may pop up.
Podcast inquiries
Our podcast is all about exploring different pathways to success and sharing stories that foster meaningful human connections.
Brand Partnerships
Let's collaborate!!